"The Gift" Student Writing Contest Winners
12/11/2013 11:32AM ● By Enjoy Magazine
Congratulations to David Smith, a 6th grader at Durham Intermediate School who was the winner of our student writing contest for December. Check out the great story he wrote based on the required theme, "The Gift."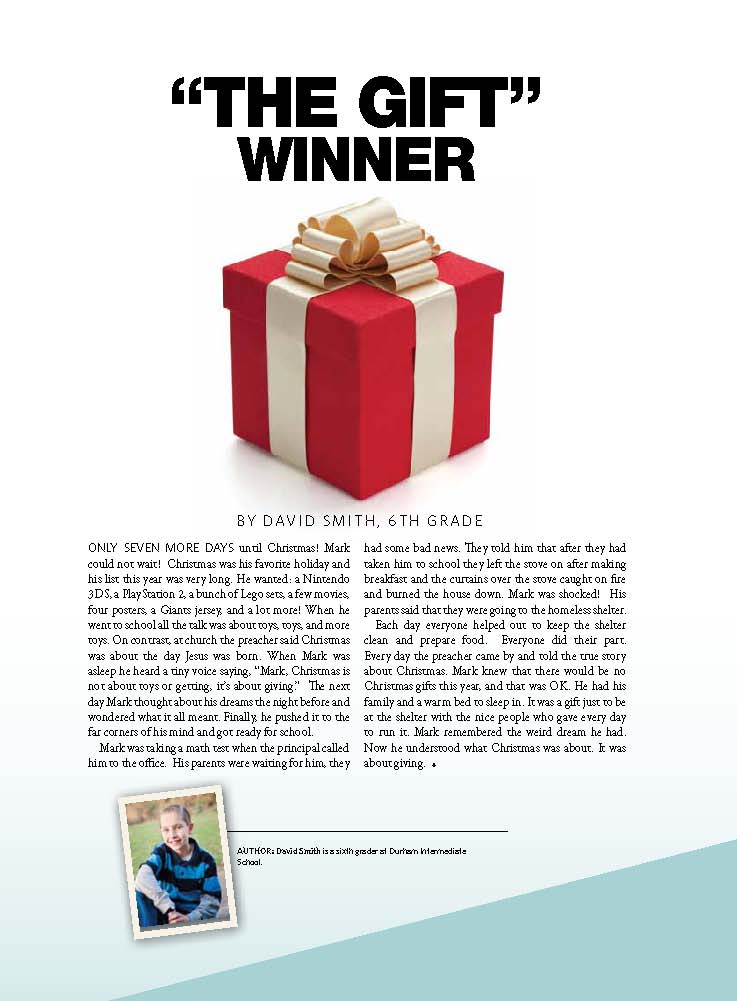 Congratulations also to Redding Christian School 8th grader Caitlyn Harney and Boulder Creek School 6th grader Kendall Jones for their story submissions. They tied for second and are the runners up for the Enjoy Magazine/Redding Writers Forum student writing contest. Great job to everyone!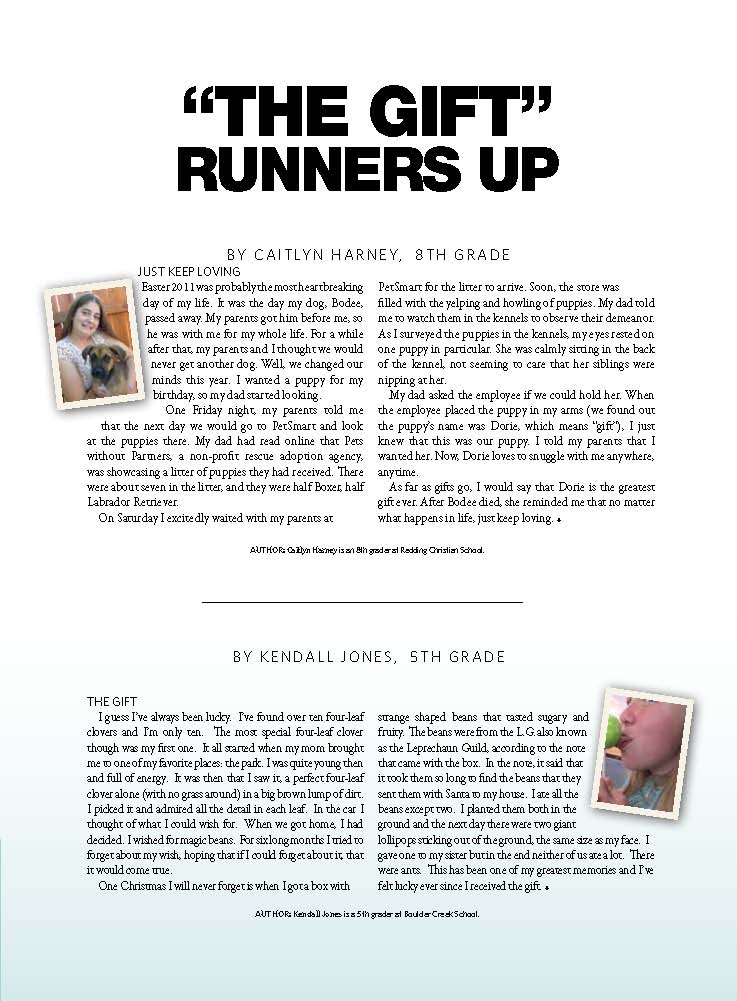 The next contest submissions are due February 15, 2014. The theme is "Poetry."