Student Photo and Writer Contest Winners
06/25/2014 12:00AM ● By Brandi Barnett
Student Photo Contest Winner
Eric Whitmer: Seventh Grader at Redding School of the Arts
Testing of the Waters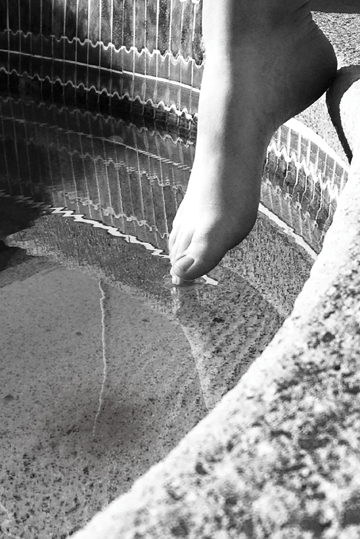 Student Writer Contest Winner
Micayla Whitmer: Freshman at Foothill High School
About her submission, she says, "This is a poem I wrote about a memory from last summer while I was teaching at Get SET (Social Emotional Training). Get SET is a camp for children on the Autism Spectrum, and I volunteer during the summers working with the preschoolers. This particular moment was at a field trip to the Redding Aquatic Center. I remember this special moment clearly as the child truly connected with me, a task that is difficult for children with autism."
Sounds I Hear This Summer Day
A splash, a shout, a scream, a laugh,
Water tickles my toes,
Laughter fills my heart.
A grunt and a tug on my arm,
A big smile greets me.
The little boy points to the deep end of the pool,
And I know what he says even though he can't speak.
Autism has taken his voice away,
But I can hear it.
It's beautiful.
Teacher come play says the child with no voice,
So I jump in
And laugh at the water that dances around me.
The child jumps in too,
But too fast--he's scared.
His fists grab my hair,
And though it hurts I smile and laugh,
And he knows it's all right.
His hands release my hair and wrap me in a hug,
And the sweetest smile appears on his face.
Although no words have been said,
We both smile,
 At the sweetest of summer memories.